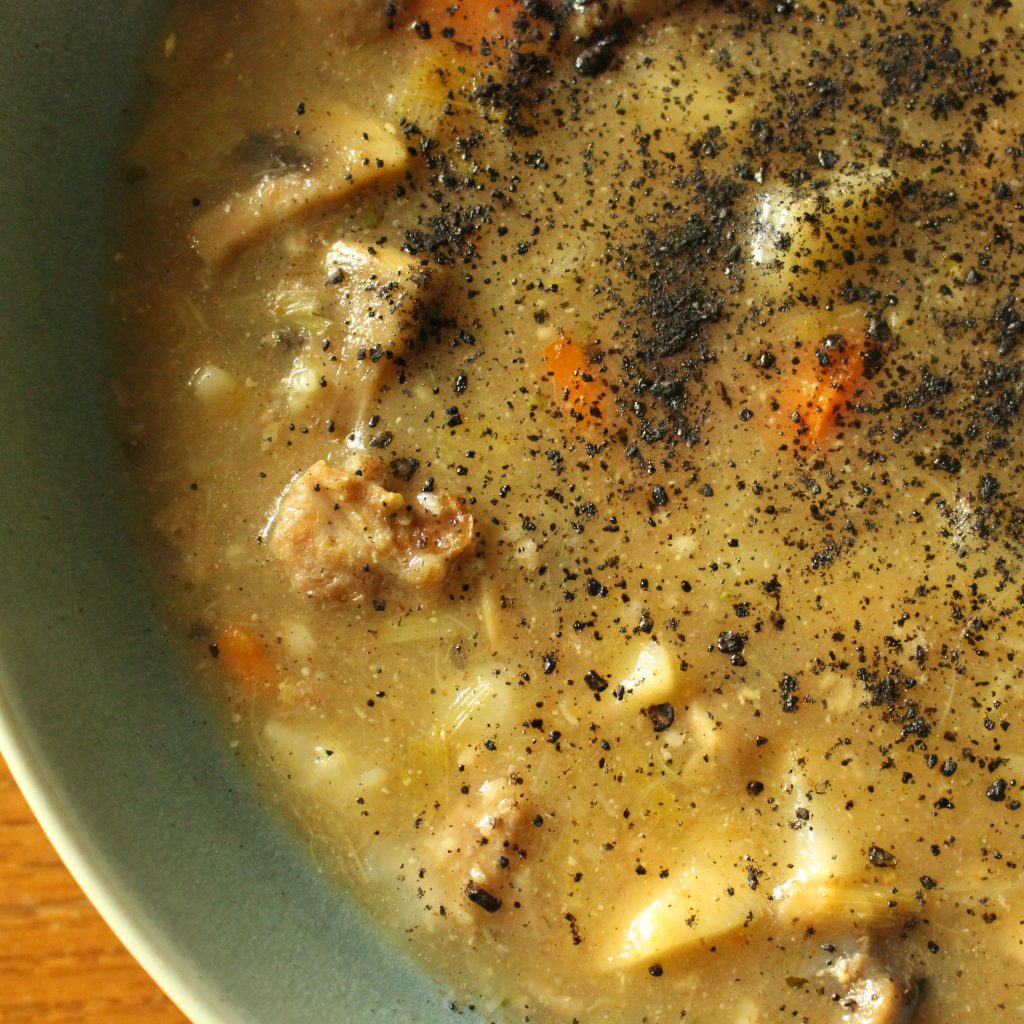 This sourdough soup is so good, I literally make discard for it when I don't have any. And I'm not alone in believing it's worth the effort. Traditionally, all over Slavic and Baltic regions, cereals have been purposely fermented into a sourdough 'starter' in order to make soups.
An example of one of these soups is the Polish Żurek.
I first heard about Żurek (a sourdough rye soup) from a Polish friend here in Florence and I immediately wanted to know more. I was then beautifully gifted a recipe by an Instagram friend, whose Stepdad is Polish. I love how this soup came to me through friends; it feels like how it should be.
Researching the Polish Żurek (also called Żur) led me to a world of fermented cereal soups from all over Eastern Europe. Along with Żurek, which traditionally has a rye ferment included, there are also wheat and oat versions in Poland and Belarus. Then there's the Slovac Kyslovka, the Czech Kyselo and the Silesian Sauermehlsuppe.
Regional variations on these soups means there's no one definitive recipe for any of them. And with that spirit, I've adapted Żurek to suit my kitchen. Sometimes I use bacon, sometimes sausage. Sometimes I use my gluten/lectin-free starter instead of a rye/spelt one. This is use-what-you-have territory, so take my template and choose to follow it…or not. Make the soup it work for you. And use up that discard!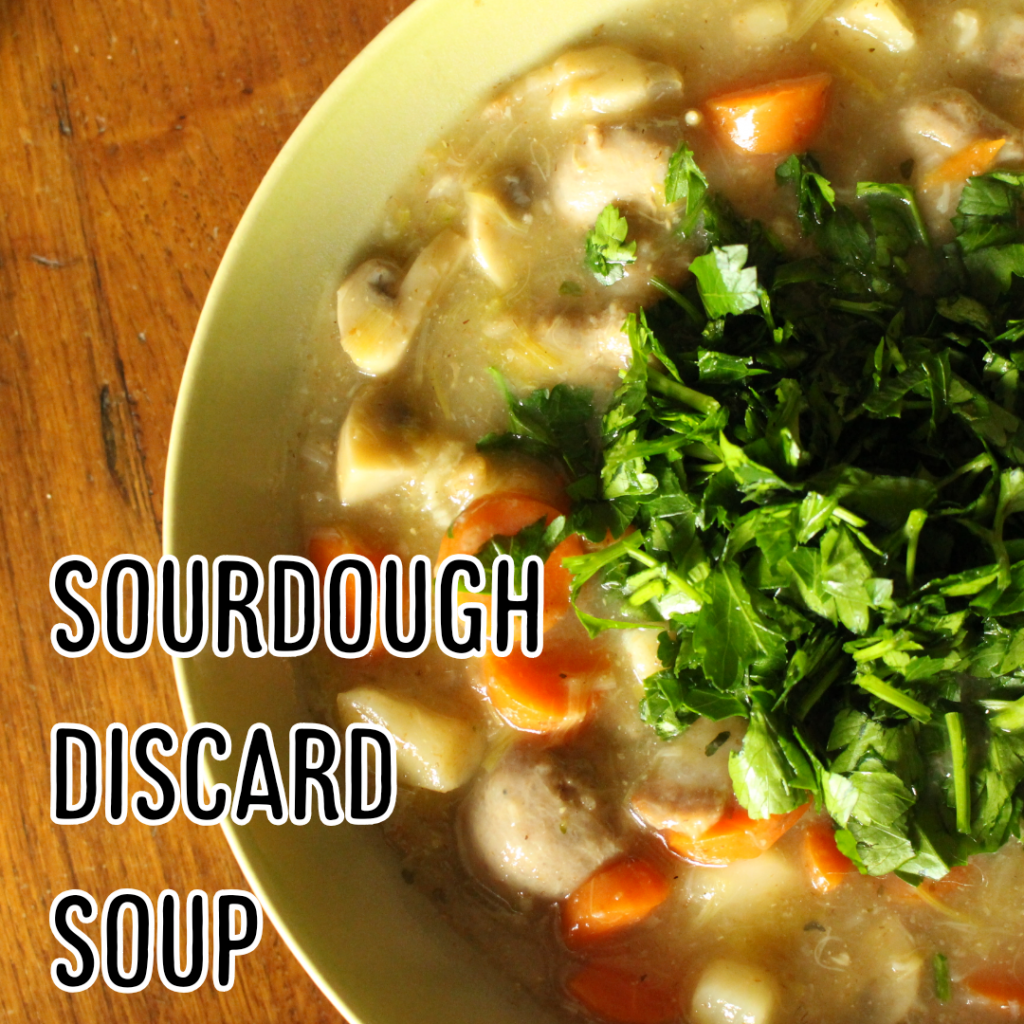 Ingredients (for 4 generous portions):
2 medium trimmed leeks
1/2 large celeriac
3 good size carrots
12-16 mushrooms
3 fresh sausages (or equivalent in bacon/smoked sausage/mix of all three)
lard (or other oil of your choice) for frying
1 litre stock (can be substituted with water)
210g sourdough starter (rye is traditional, but not essential, you could make this gluten/lectin free)
2 cloves garlic
1 generous tsp dried marjoram
2 bay leaves
4 whole black pepper cloves
4 all spice berries (can be substituted for 1 clove, small piece of nutmeg and some cinnamon bark)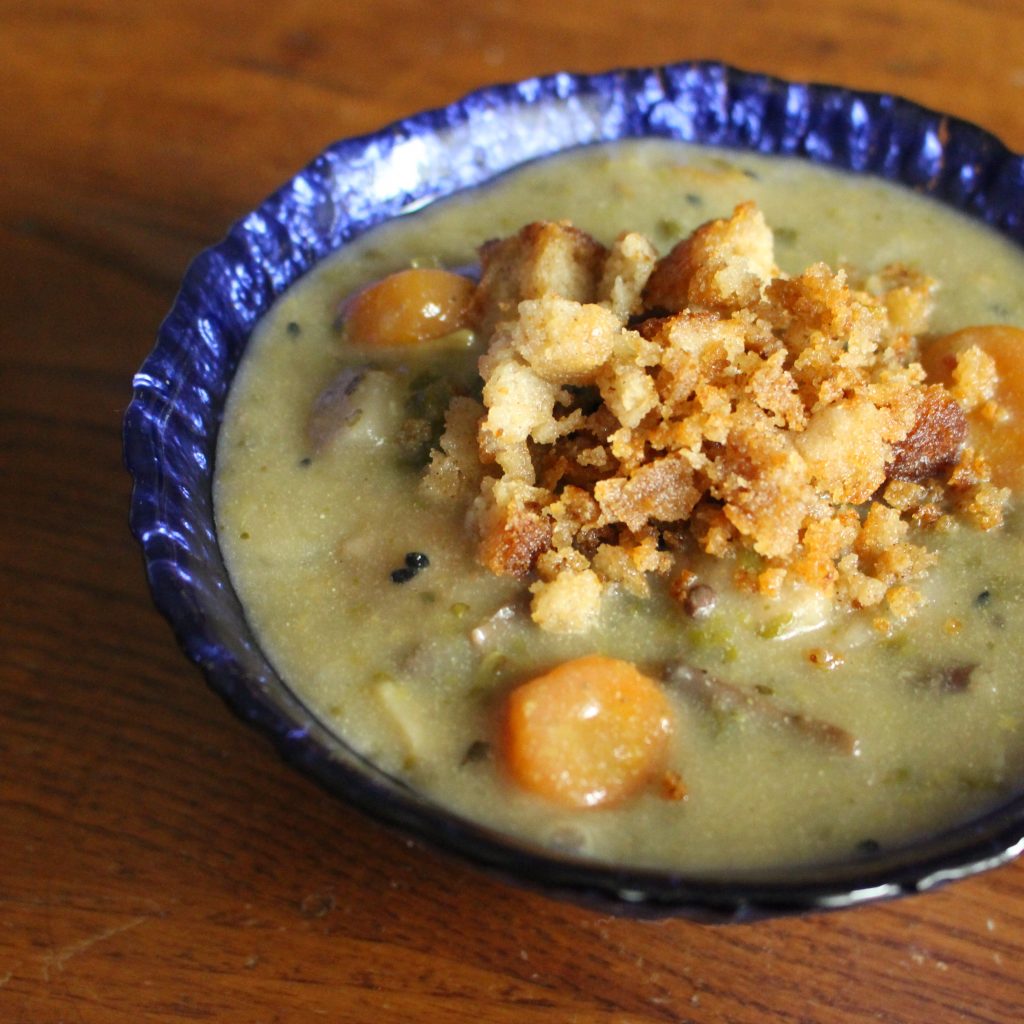 Method:
Slice the leeks and quarter the mushrooms.
Heat the lard (or other frying fat) in a large saucepan, add the leeks and mushrooms and fry on medium/low heat, stirring occassionally.
Peel and dice the celeriac and dice the carrots.
Add the celeriac and carrots to the leeks and mushrooms.
Slice the meat being used into bite-sized pieces and add to the vegetables, cooking until browned.
Make up a bouquet garni by placing the bay leaves, peppercorns and all-spice berries (or alternative above) into a small square of clean food-usable cotton and tying tightly.
Add the stock to the vegetables and pop the boquet garni under the liquid.
Bring to the boil, turn down to medium-low, cover and leave to cook for 45 minutes.
Remove the bouquet garni.
Temper your sourdough discard in preparation for adding it to the soup:
Stir the discard to remove the bubbles
Add 1 tbsp of the soup liquid from your pot to the discard and stir well
Repeat step 2 until you have a liquidy discard that is very warm to the touch
Add this discard/stock mixture to the soup, stirring continuously as you do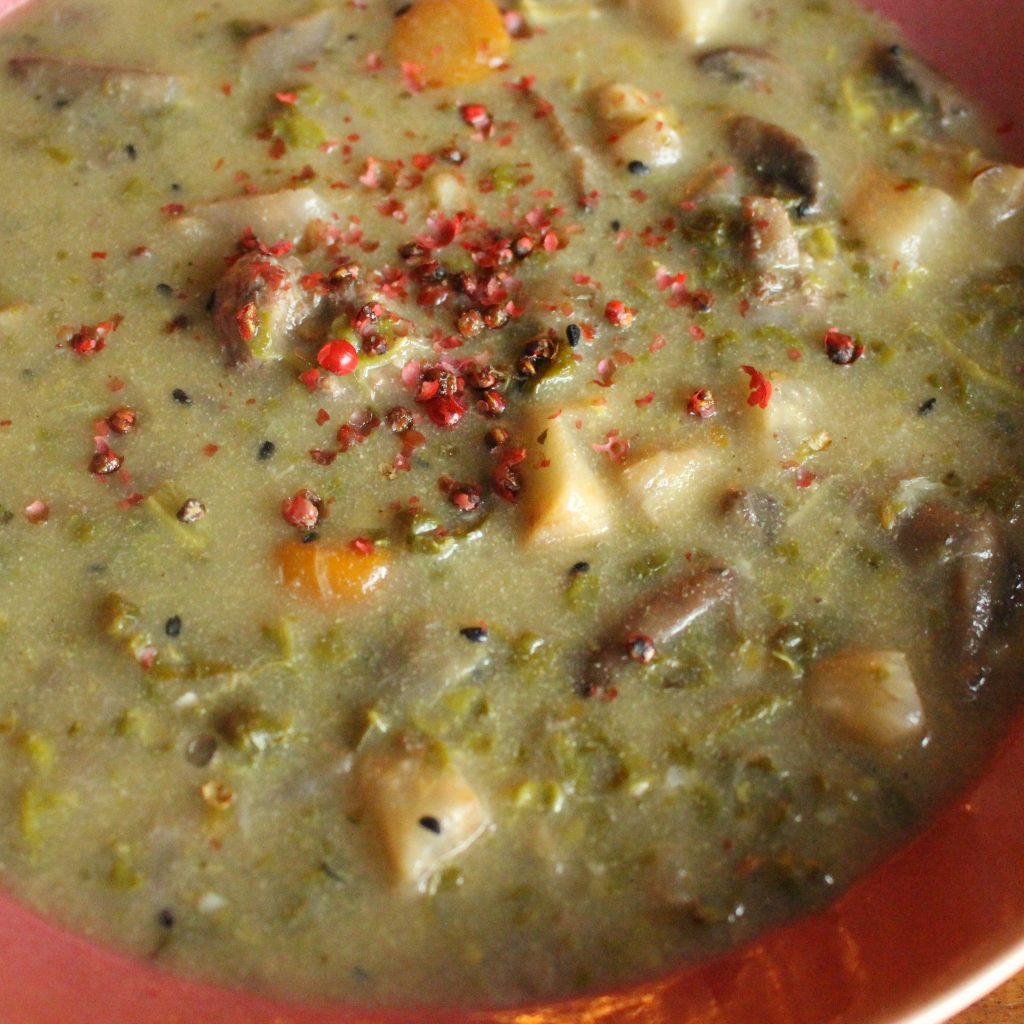 Your soup now needs to cook for another 10 minutes. Stir it regularly as it will thicken and may stick to the bottom of your pan.
5 minutes before you want to serve, add the crushed garlic and marjoram and stir through.
Traditionally, Zurek is served with hard-boiled eggs. As my son doesn't eat eggs, I haven't tried this. I like to garnish with fresh chopped herbs, or crushed red peppercorns.
If you're a sourdough baker, this question and answer episode of my podcast (below) is a great listen. You can find it as episode 51 of Ancestral Kitchen Podcast on your podcast app, or stream/download here.