Want a delicious, creative way to use fermented oats?
This is tasty, easy and it keeps really well in the fridge or freezer. Eat slices hot and fresh, cut a chunk off from the leftovers as a quick snack, and then fry up some slabs for supper!
If you want extra help fermenting your oats, check out my video here.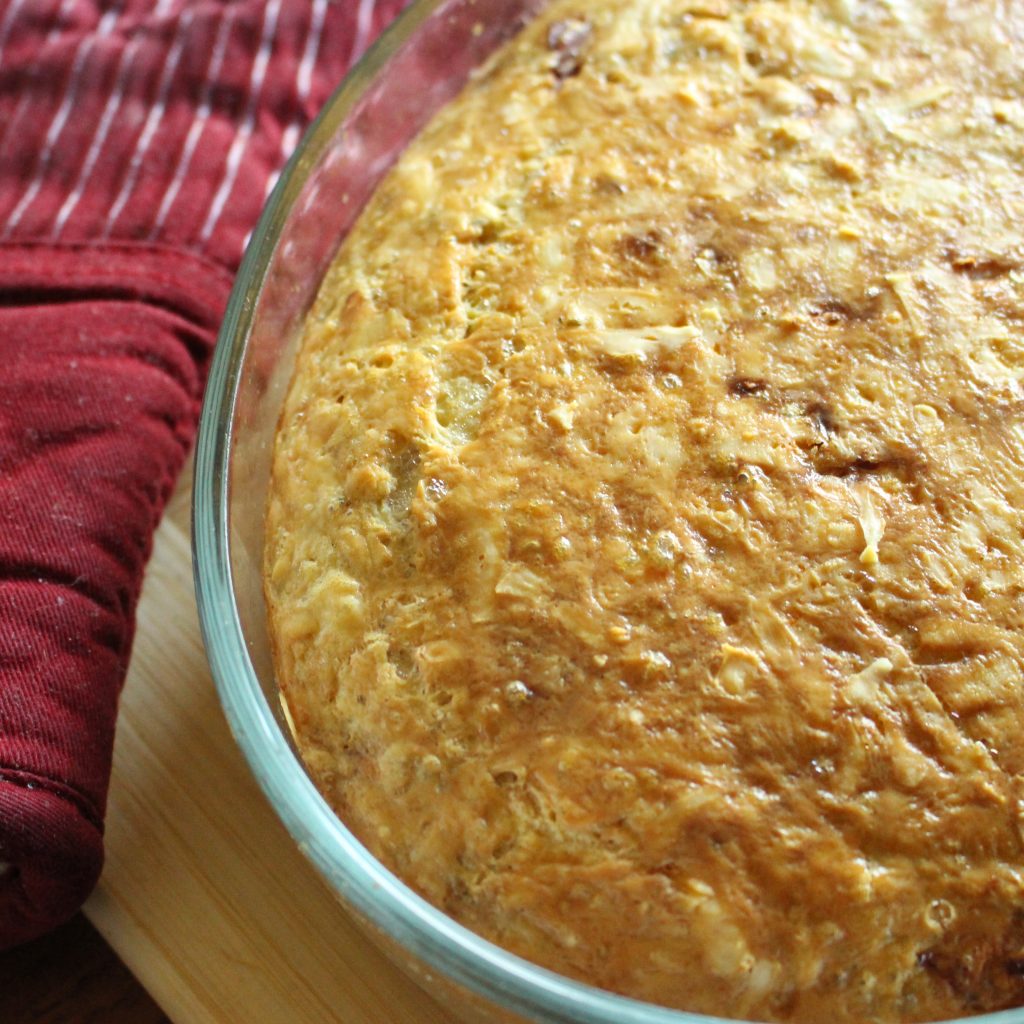 Fermented Oat Bake
Ingredients
3 cups rolled oats
2 cups water
30g sourdough starter (or equivalent of any live bacteria/yeast starter kefir, yougurt, sauerkraut juice)
1 large or 2 small onion/s
100g bacon
150g hard, aged cheese (such as parmesan or strong cheddar)
6 eggs
Generous grinds of pepper plus any particular herb/spice you would like to add (get creative here – I like marjoram or rosemary or sage)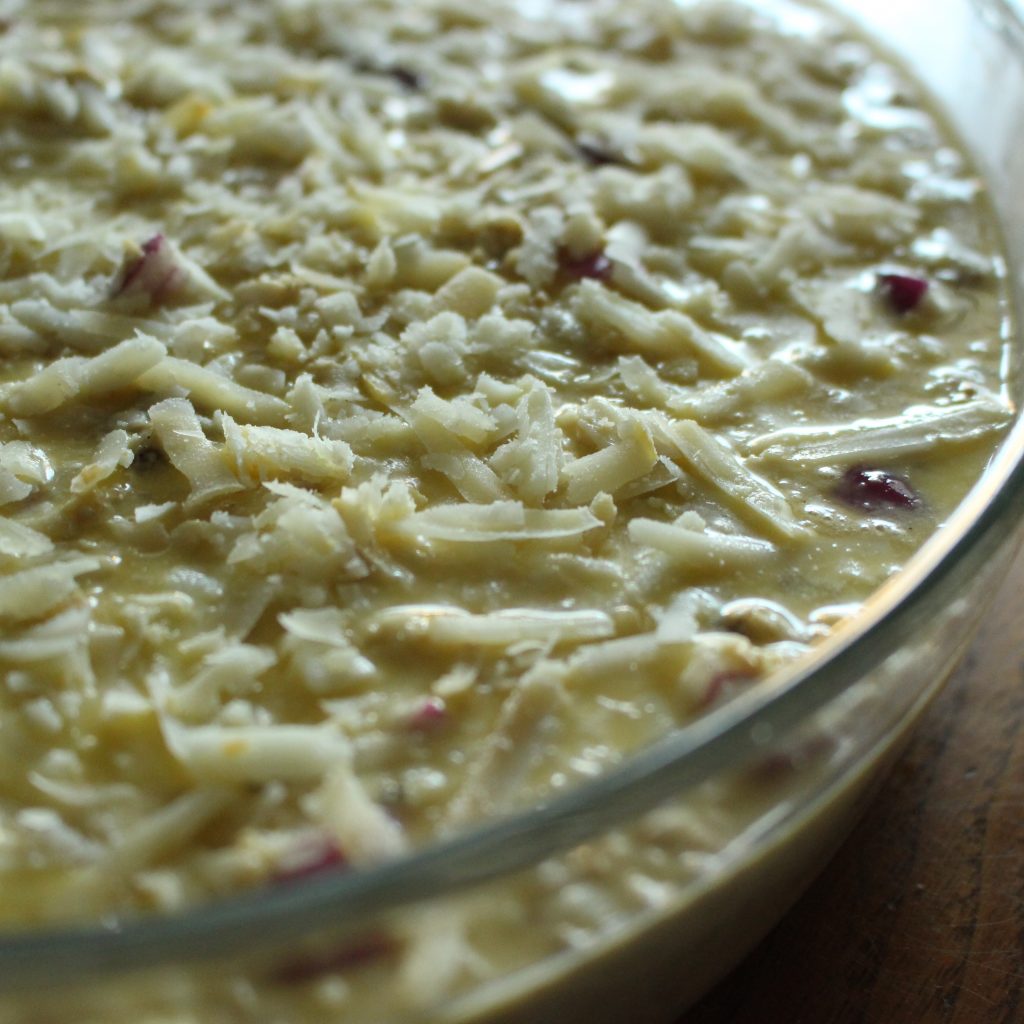 Method
In a large bowl, stir the sourdough starter (or equivalent) into the water.
Pour in the rolled oats, stir and leave to soak overnight on the kitchen worktop.
Next morning, dice the onion and bacon and grate the cheese.
Add the onion, bacon and 100g of the cheese (reserving 50g) to the oat/water mixture.
Break the eggs into a separate bowl and whisk lightly with a fork.
Add the eggs to the oat mixture and season with pepper and your chose herbs/spices, stir well.
Pour the mixture into a greased baking dish and top with the remaining grated cheese.
Bake at 180C for 35-45 minutes, raising the temperature towards the end if it needs further browning.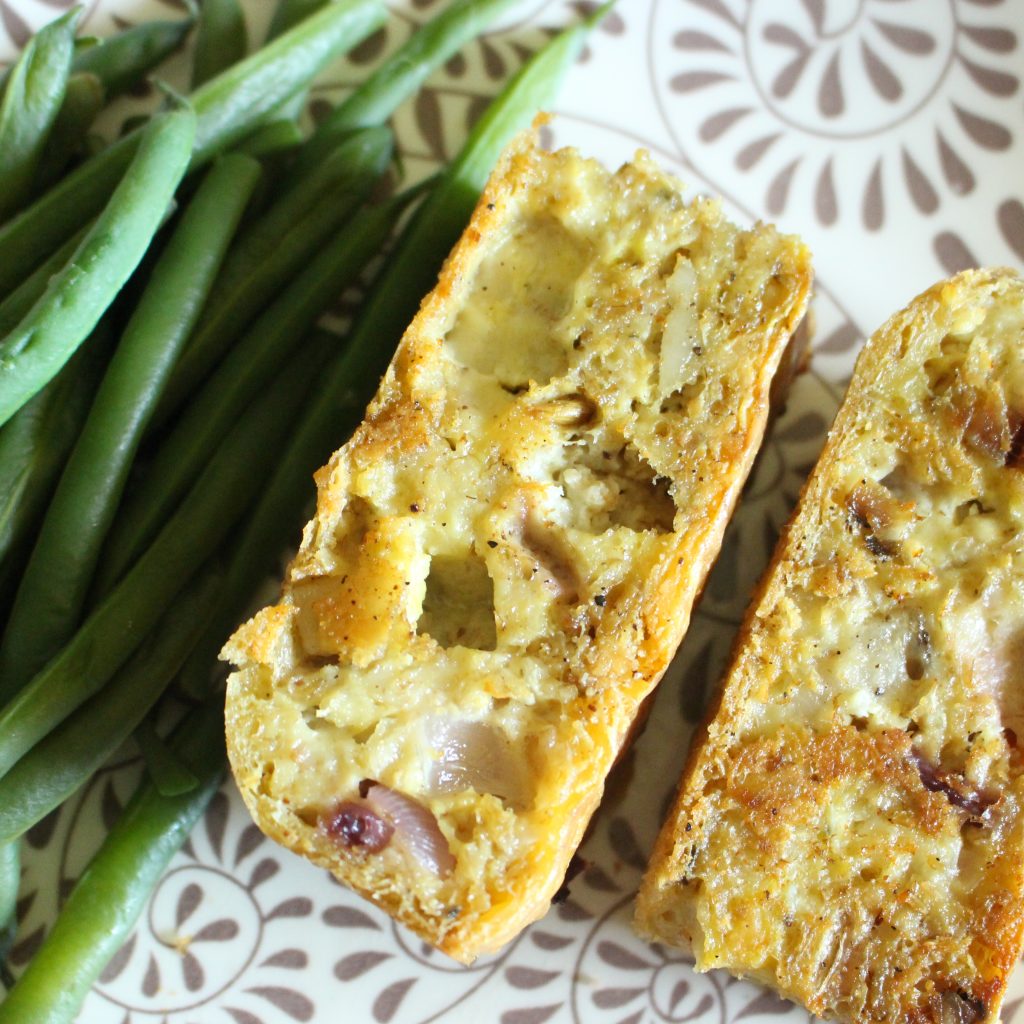 If you love oats and love fermenting, check out my course Sowans: The Scottish Oat Ferment over at The Fermentation School. It'll guide you through an historic, exciting way to ferment oats into both a creamy porridge and a tangy probiotic drink.