Eating gluten-free (or lectin-free) does not mean you need to give up baking and eating good bread. Making sourdough bread at home with grains that are gluten-free (or lectin-free) is simple.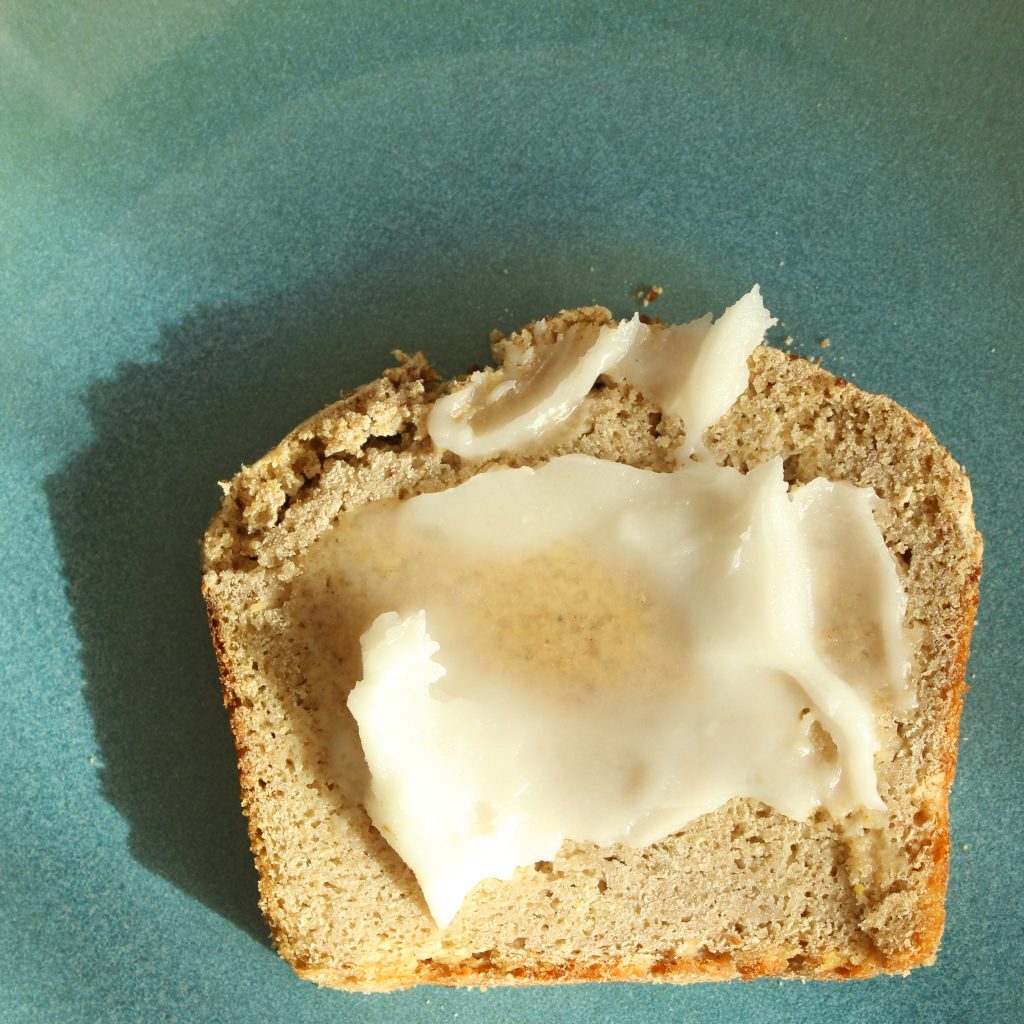 Many gluten and lectin-free recipes I see for sourdough bread include a long list of ingredients, some of which I have never used in my kitchen. These breads may be partially successful in replicating the airy crumb of a bread with gluten at's not my style. I want something simple, made from easy to access ingredients.
Millet and Sorghum are grown here in Italy and my family were already eating them (most often in my sourdough polenta and sourdough polenta bread – video recipes here), so I turned my attention to using them for a sourdough bread. On their own these grains don't bind well, meaning the loaf ends up really crumbly. To help it 'stick' together I use either psyllium husks or ground linseed. The linseed has a stronger flavour but it more easily available. Go with what you can find.
What you'll need:
This bread has five ingredients – sorghum flour, millet flour, ground linseed, salt and water. You can buy the millet and sorghum flour (and if you do you'll probably end up with a bread that has a finer crumb than mine!) or you can, as we do, grind the grains yourself using a home-mill.
To keep this 100% gluten-free (or lectin-free), you'll need a gluten-free sourdough starter (find my instructions for this here). Do ensure that your water is non-chlorinated (use a filter or leave it to stand out overnight to allow the chlorine to evaporate).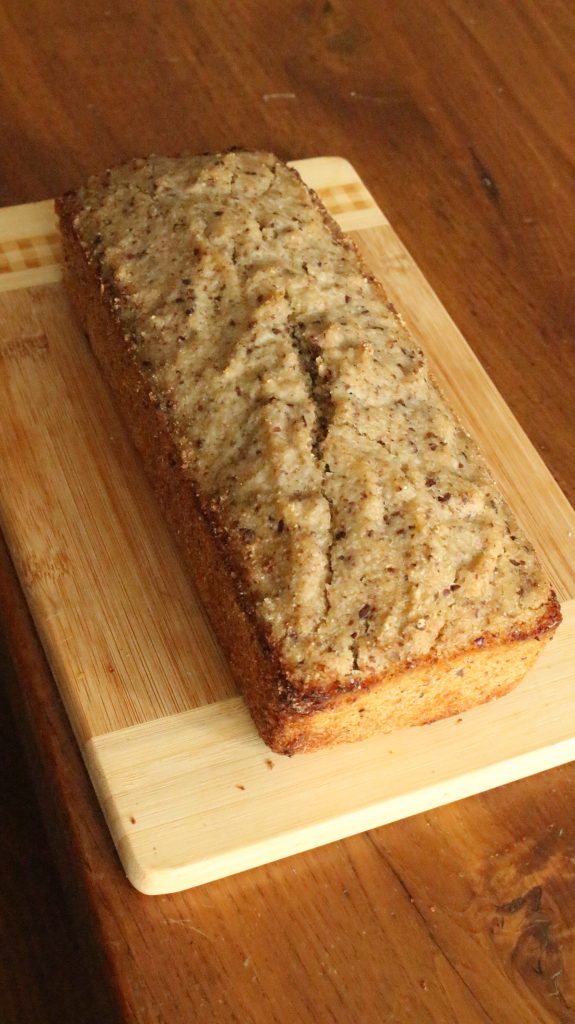 The loaf is baked in a 900g/2lb tin with a lid. If you do not have a loaf tin with a lid, you can create a lid by tenting the tin with aluminium foil.
Simple Gluten-Free (& Lectin-Free) Sourdough
Note: This bread is relatively dense. It will not rise like a gluten bread will. It's shelf life is short too (through it can be increased by grilling or heating slices). It is however, simple to make, doesn't require proprietary gluten-free flour blends and tastes good!
Ingredients:
120g gluten-free sourdough starter
425g sorghum flour
75g millet flour
5g ground psyllium husks OR 50g ground linseed
8g salt
c. 325-400 ml water
Method:
1/ Mix the psyllium husk or the ground linseed (depending on which you are using) into into 300ml of the water and let it stand for 20 minutes to facilitate thickening.
2/ Mix the flours and salt together in a bowl.
4/ Add the gluten-free sourdough starter to the linseed or psyllium water mix and stir well.
3/ Pour the water/starter mix into the dry ingredients and stir well with a spoon. Add further water if your mix needs it – you want to end up with a thick paste.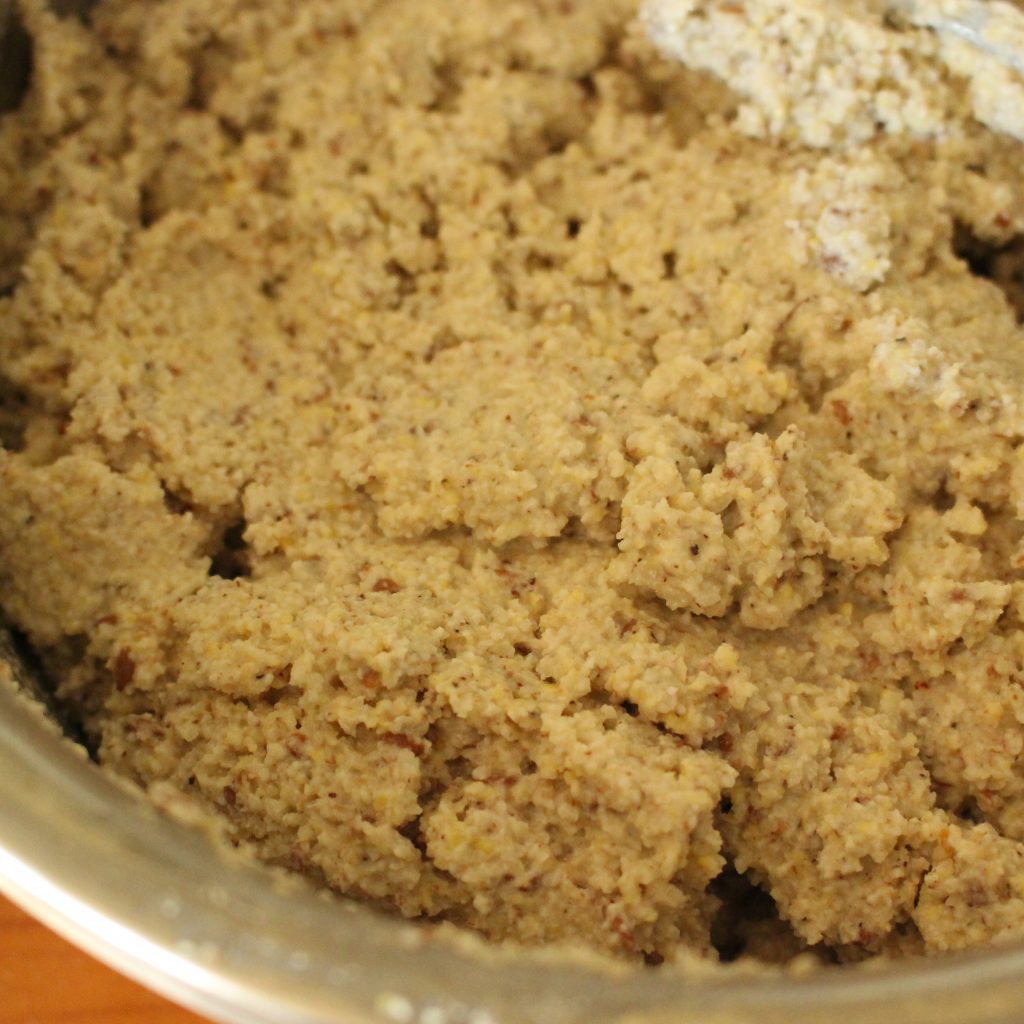 4/ Cover and leave somewhere warm to ferment. Because there is no gluten in this dough there is no need to work it during the fermentation. The length of time you leave it is up to you – my space is c. 22C/72F and I leave the loaf for 5-6 hours. At the end of the fermentation time the mix should feel light when disturbed with a spoon and have a pleasant yeasty smell.
5/ Grease and flour or line and grease a baking tin that has a lid. This bread has a strong tendency to stick, so do more greasing/flouring than you think is necessary!
6/ Pour the mix into the loaf tin, gently encouraging it into the corners and then rounding the top of it with the back of a spoon to create a pleasing bread shape.
7/ Cover the tin and leave the bread to proof. In my environment of 22C/72F, I usually leave the leaf 1-2 hours.
8/ Preheat your oven to 210C/410F and when at temperature bake the loaf, covered, for 15 minutes at 210C/410F and then a further 45 minutes at 190C/375F. When done the loaf should be firm to touch and have an internal temperature of around 95C/200F. You can return it to the oven without the lid for a few minutes if you'd like to cook further or brown the top.
9/ Remove the loaf from the tin (running an eating knife around the edges of it in the tin if necessary) and leave to cook on a wire rack.
This bread will not last as long as a bread make from gluten grains. It is delicious still slightly warm, and best eaten within 3 days of baking. You can revive it, tastily, by toasting slices or by frying them in lard or butter in a pan on the hob. I have found it easier to slice with a small serrated knife (not a large bread knife).
If you make this loaf, please share your bake with me! You can comment below, email me at alison(at)ancestralkitchen.com or find me on Instagram at @ancestral_kitchen