Do you want to get the most you can from your bread, in terms of both taste and health?
Do you worry that the pre-ground flour that you are using is losing its nutritional power and potentially going rancid as its being stored?
Have you thought about grinding your own grains, but not yet made the leap?
After a decade of baking sourdough bread (and teaching sourdough baking), I finally decided to purchase an electric stone mill earlier this year. Many podcast listeners have asked what I got and why. This post answers those questions and will inform you as to what to look for and how to choose a mill.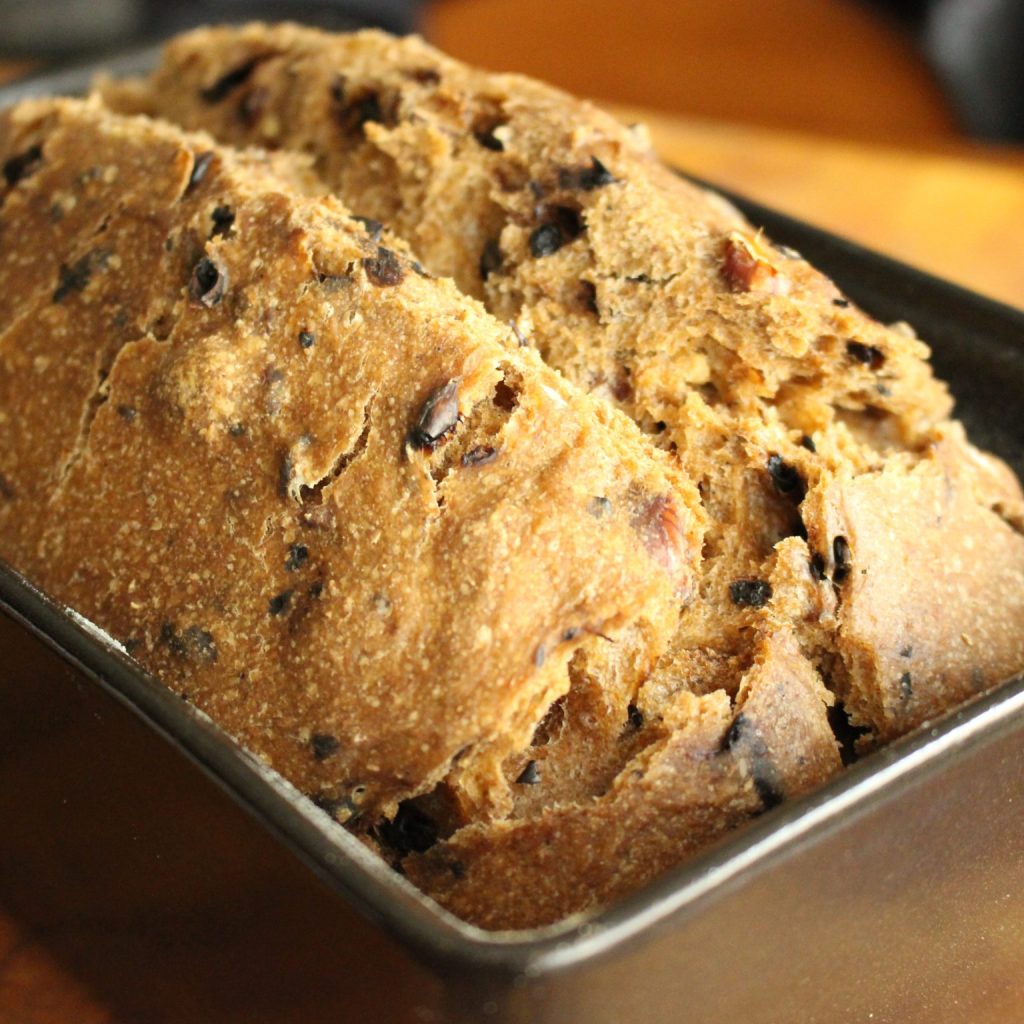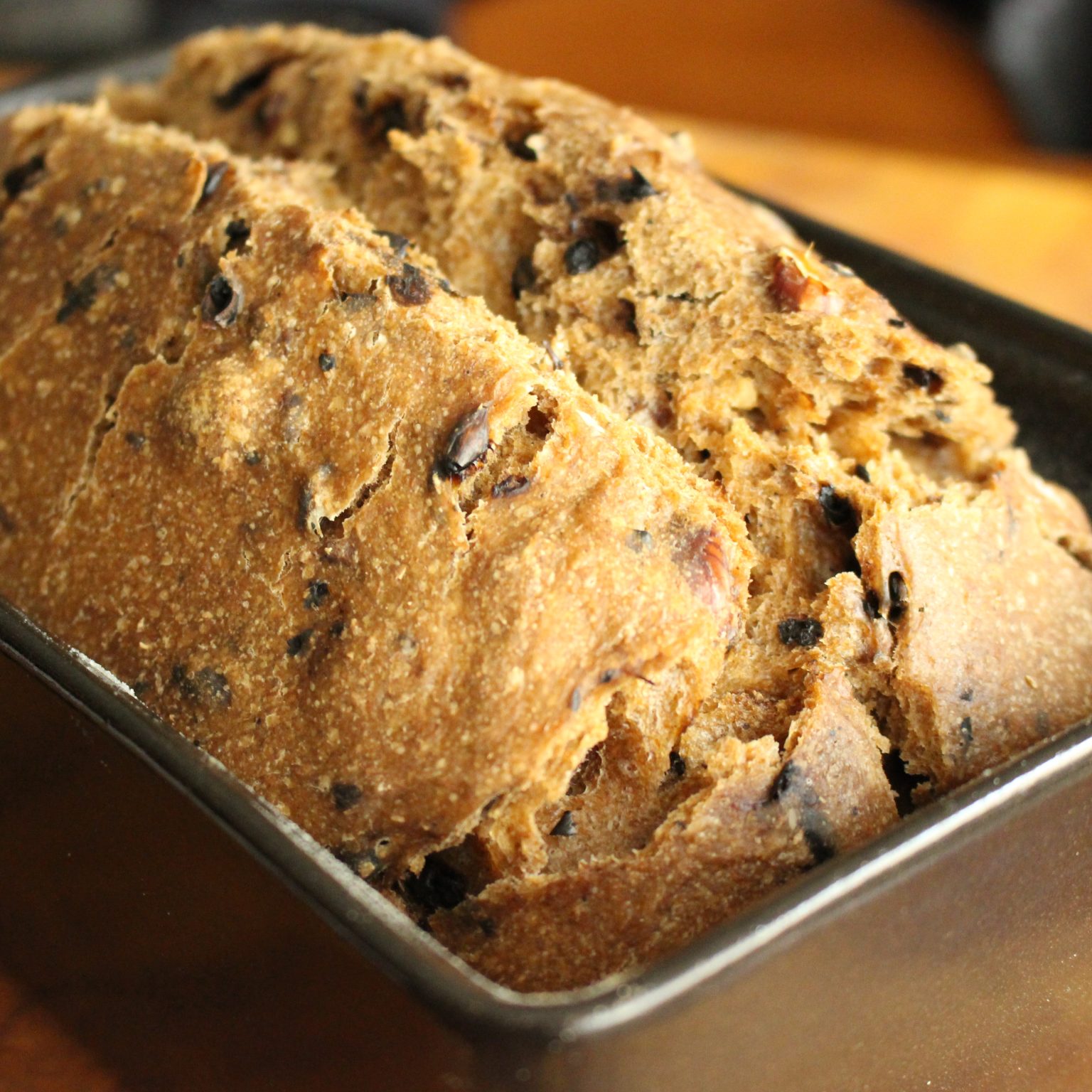 Why get a mill?
Taste
I adore everything about real sourdough bread and made bread using pre-ground flour for almost a decade. But when I tasted those same breads made with freshly-ground grains, I was blown away! The flavour is incomparable.
Economy
It is generally cheaper to buy non-ground, whole grains (which you can do in bulk) than buying flour. Yes, the initial purchase of your mill to grind them is an outlay, but it is actually an investment because over time it will save you money.
Health
Once a grain is milled, many of the constituents of it, now exposed to oxygen, begin to degrade. This means not only a loss of life-giving enzymes but also results in the oils that were in the grain going rancid.
Weston A. Price, when visiting traditional communities that relied on grains for a large part of their diet saw how important it was that those grains were freshly ground, and his remedial programs to improve health decline in his patients he always used freshly ground, wholegrain flour.
Our ancestors, with their traditional food wisdom, used grains freshly ground. It is only since industrialisation and the move from countryside to towns that there's been a need for pre-ground flour.
Connection
The closer we get to the source of our food the more whole we feel. Grinding whole grains on your counter just before you make bread brings a whole new dimension to this!
Knowing all the above and baking bread for myself and my family several times a week, I still hesitated in getting an electric stone mill. It was the cost of the initial purchase that deterred me. Then, as part of the work for my forthcoming book on oats, I stumbled across two things:
A study on the consequences of feeding rats freshly-ground flour versus shop-bought flour. "After four generations, only the rats fed fresh stone-ground flour and those fed the bread made with it maintained their fertility." (1) This study literally blew me away! Once I read it, I knew I had to get a grain mill.
Research revealing that phytic acid can not be neutralised in oats without using freshly-ground flour (see my article here for the information).
What mill did I buy and why?
I wanted an electric stone mill (as opposed to a roller or impact mill). Grains have been ground by stones for centuries and milling this way helps keep the temperature of your resulting flour as low as possible as well as preserving the nutrients in the grain.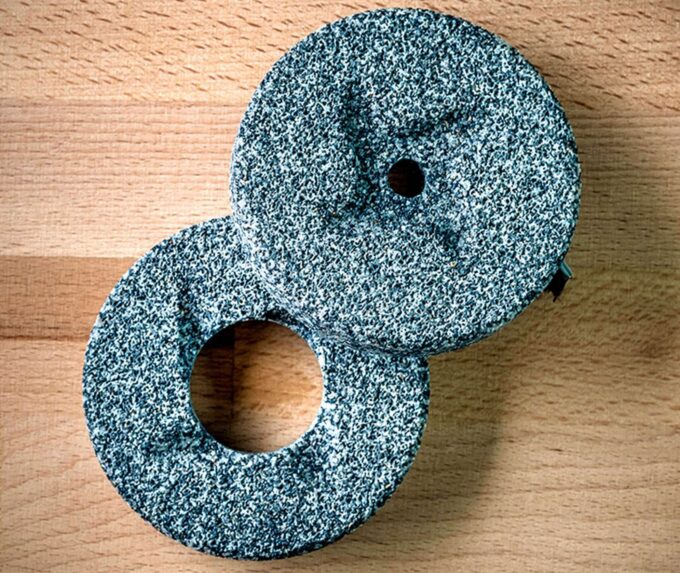 I wanted it to be easy to maintain, reliable and not too big. I also wanted it to look pleasant!
Aside from these things my main concern was cost. I was a little daunted – there are a lot of stone mills on the market some of which can cost close to $1000!
I had seen the German-made Mockmill on videos put out by my friend and colleague Elly, of Elly's Everyday. I knew they were simple to use and clean and that she loved them, so I headed to their site to take a look.
Mockmill have a selection of stone mills at various price points – check them out in the US here and in the UK here. Some are housed in a vegetable plastic made from wood fibre that would otherwise go to waste, some are set in a wooden surround.
I noted the detail of the mills I saw there and then compared the features and cost with other brands of stone mills.
I chose the Mockmill 100 for my kitchen. Here's why:
It's affordable
It has a 6-year guarantee
It is simple to use and easy to maintain
It looks nice on my counter
It has an easily adjustable sliding scale for the coarseness/fineness of flour – which means I can grind both extremely fine spelt and rye flour for breads but also make coarse oatmeal for oatcakes or porridge.
The results?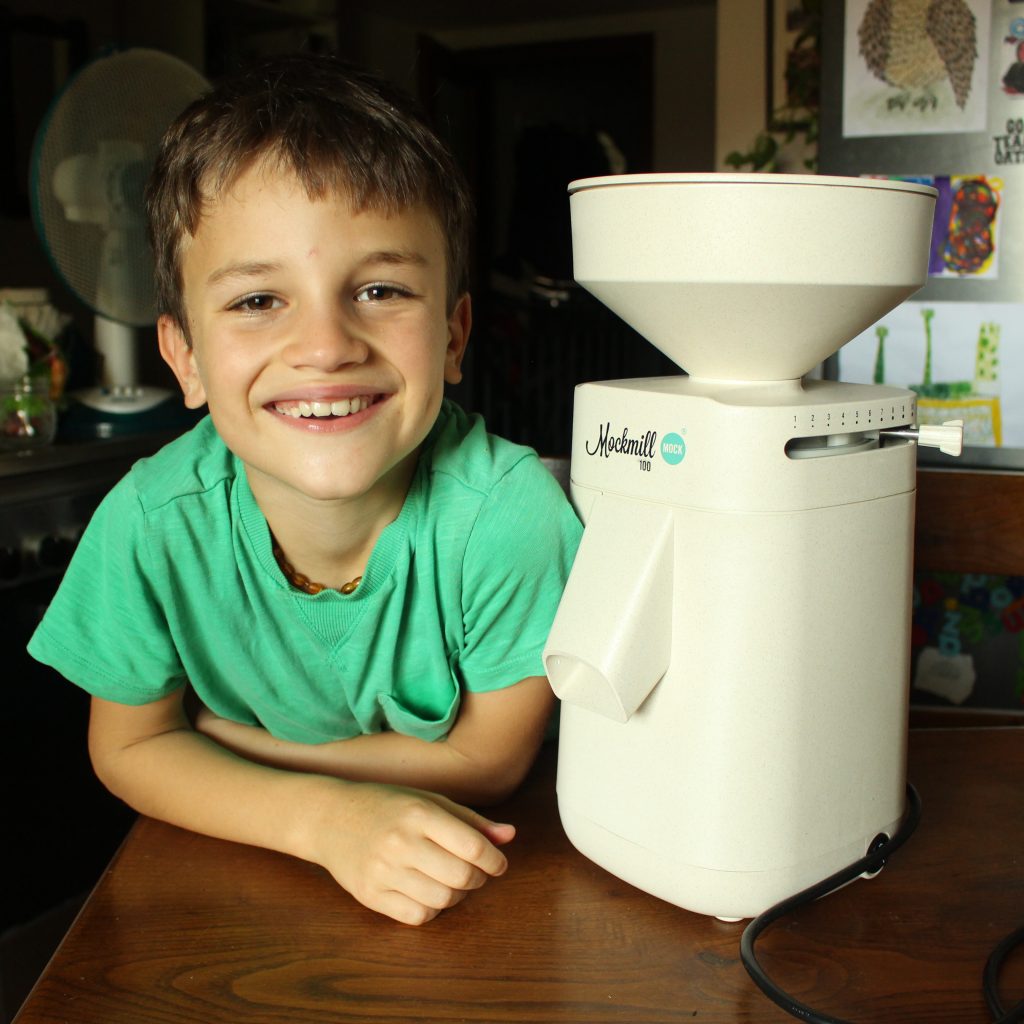 In one word: Fantastic!
The flavour of the bread that I'm making with freshly ground grains is astounding. I just cannot believe how much more depth of flavour there is (I wish I could give you a taste test!)
I love looking at the mill on my counter. My kitchen is extremely small and I usually swap out equipment regularly, storing most of it in cupboard in another room. But the Mockmill has found its own place permanently on my cozy workspace.
The connection that I have to the bread that I'm making has deepened. It feels amazing to take whole grains out of my supply, grind them freshly and make bread for my family.
It's so easy! I switch it on, pour the grains in and then catch the flour. The Mockmill 100 grinds 100g (c. 4oz) of grain every minute (other Mockmill models do it more quickly). It takes around six or seven minutes for me to grind grain for the loaves I make, that's quick enough for me! Once the flour is ground I just switch off the machine and forget about it until next time.
I'm no longer worrying about storing flour. I used to buy flour in bulk, decant it into smaller packages and pack my tiny freezer with it. Now I buy grains in bulk and have stopped worrying about flour going rancid.
If you are thinking of getting a grain mill, I cannot recommend Mockmill highly enough. If you would like to purchase one you can, at the same time, support the work that I do here and with Ancestral Kitchen Podcast. The mill won't cost you any more this way, but I'll receive a small commission. Here's what to do:
From the US, please go to the Mockmill site via clicking on this or any of the US links on this page (they are listed below).
From the UK, please go to the Deliver Deli Mockmill shop via clicking here or on the UK-specific links below.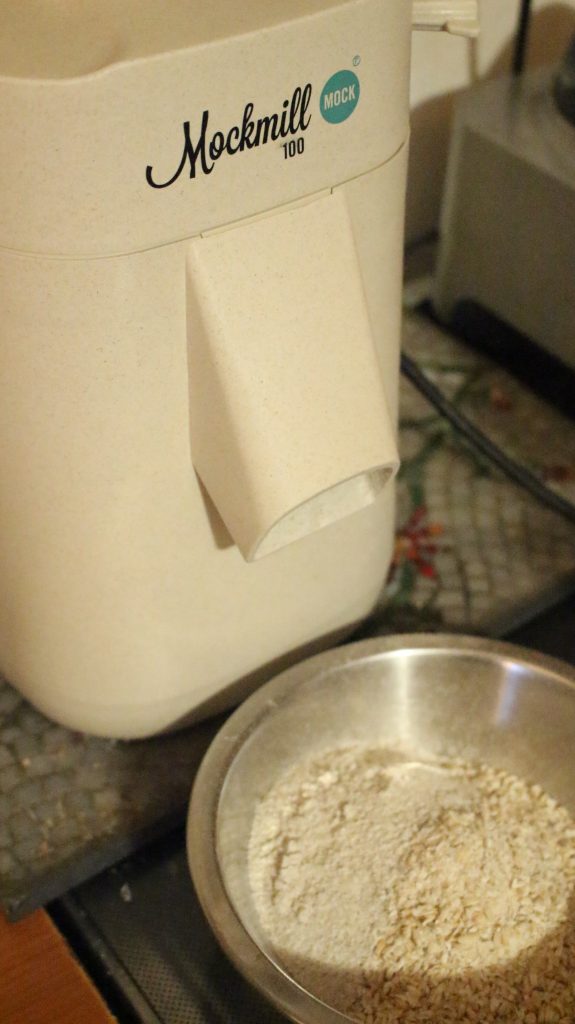 Browsing/purchase links for the US & UK:
The Mockmill I bought in the USA shop
Mockmills to purchase in the UK
The Mockmill I bought in the UK shop
References:
1: Bernasek referenced here