Lard is hands down my favourite fat. It's delicious, local, versatile, I can make it at home and, as Andrea and I talked about on the recent 50 Ways to Save Money on an Ancestral Diet, it is so economical!
Occasionally, I remember that people outside of my bubble think that lard, if they ate it, would kill them and I feel simultaneously incredibly grateful for the world (and community) I have found and incredibly sad for the food situation we find ourselves in.
Lard can be a staple, but it is also a pleasure! So let me kick off my list of the many ways I use lard (and its cracklings) in my kitchen with my number one lard pleasure…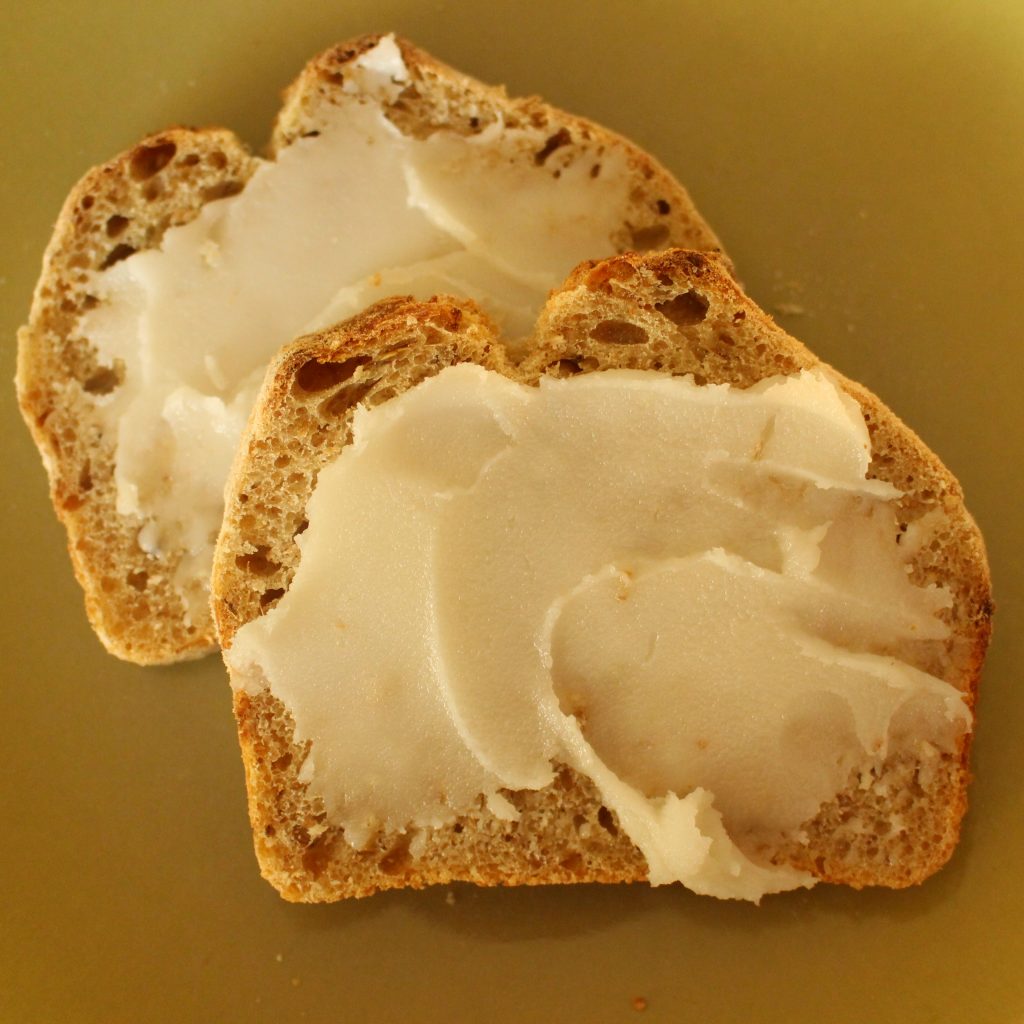 1. Lard on bread
Lard is so good as a spread. Cut a slice of sourdough, liberally spread it with lard and grind some salt on the top. Heaven. This combo is part of my main meal virtually every day.
2. Lard for frying
The smoking temperature of lard is 370°F/188°C, higher than that of coconut oil and butter, so it's a good fat to fry in. I use it as my frying fat – eggs, onions, courgettes (zucchini), bread (you have to try this!)…they all get fried in lard in my kitchen. I have also deep fried in lard, making crunchy pigskin.
3. Lard when roasting
Lard is my go-to fat to accompany things inside my oven – both vegetables and meat; I bake autumn squash with rosemary and oregano using it and I smear it on chickens.
4. Lard to grease dishes
Always economical, I use lard to grease all of my dishes including my baking tins for sourdough and flat baking trays for things like biscuits and focaccia.
5. Lard as an ingredient in cakes
Lard is my first choice fat to use in cakes. There will be a sourdough chocolate cake using lard in the soon-to-be-released podcast sourdough spelt cookbook!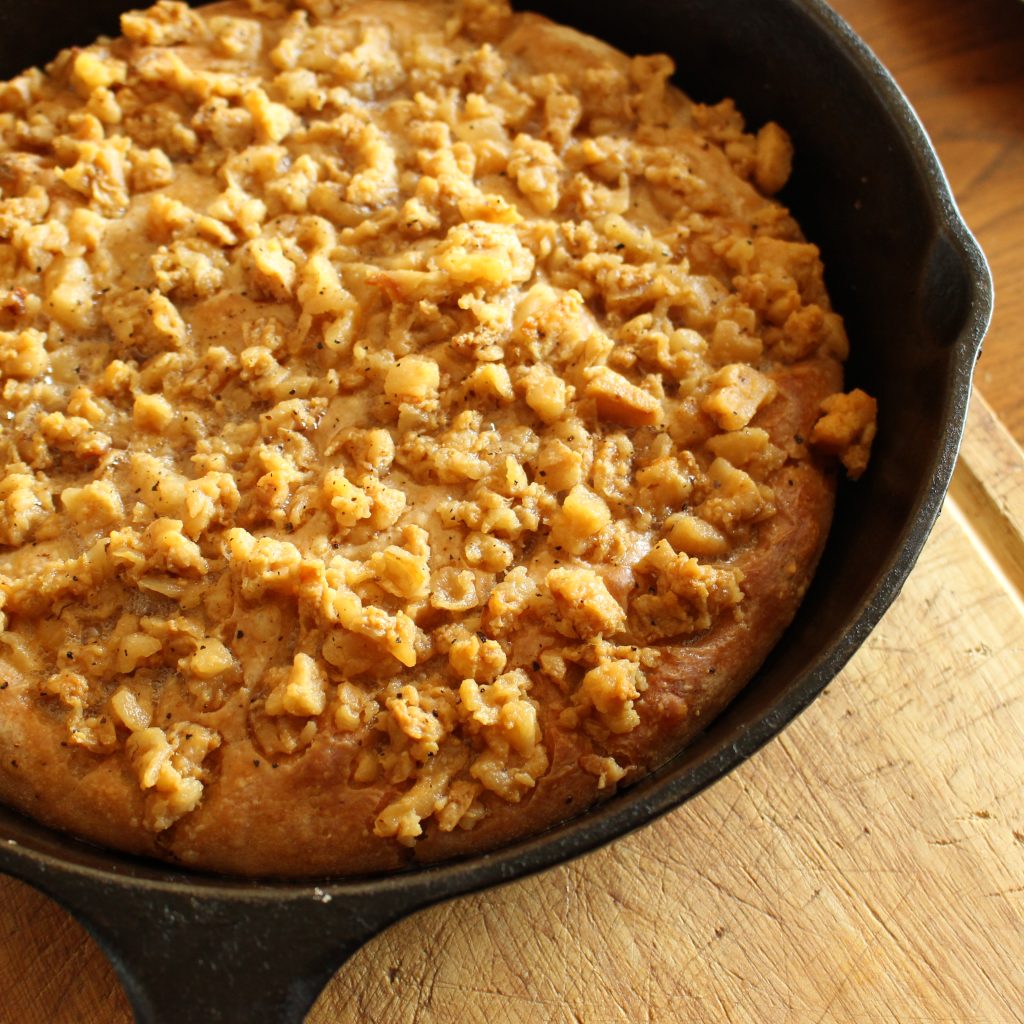 6. Lard in bread
Lard is a traditional and wonderful ingredient in bread. Our frugal ancestors, using everything, often made breads with cracklings, the bits of fat left over after rendering lard. You can find my take on an historic Italian crackling recipe here.
7. Lard crackling spread
Spread made with lard cracklings is a tradition in many parts of Eastern Europe. It is delicious atop sourdough bread, dotted with garden herbs or finely diced vegetables. Here's a version I like to make in my kitchen:
Egg and Lard Crackling Spread
200g lard cracklings
2 onions
5 hard-boiled eggs
salt, pepper
optional: additional lard
optional: any spices or herbs you'd like to add
Fry the onions with the lard cracklings, adding the optional lard if the cracklings do not give off enough fat to keep the mix moist. When the onions have taken on a nice colour, turn off the pan and leave the mix to cool.
Once the onions and cracklings are cool, add them to your food processor along with the hard-boiled eggs, generous amounts of salt and pepper and any other spices or herbs you'd like to include. Blend until smooth.
Spread on toast, make sandwiches, top tomatoes with it – and remember you can garnish with extra herbs or spices (I love sumac on top!).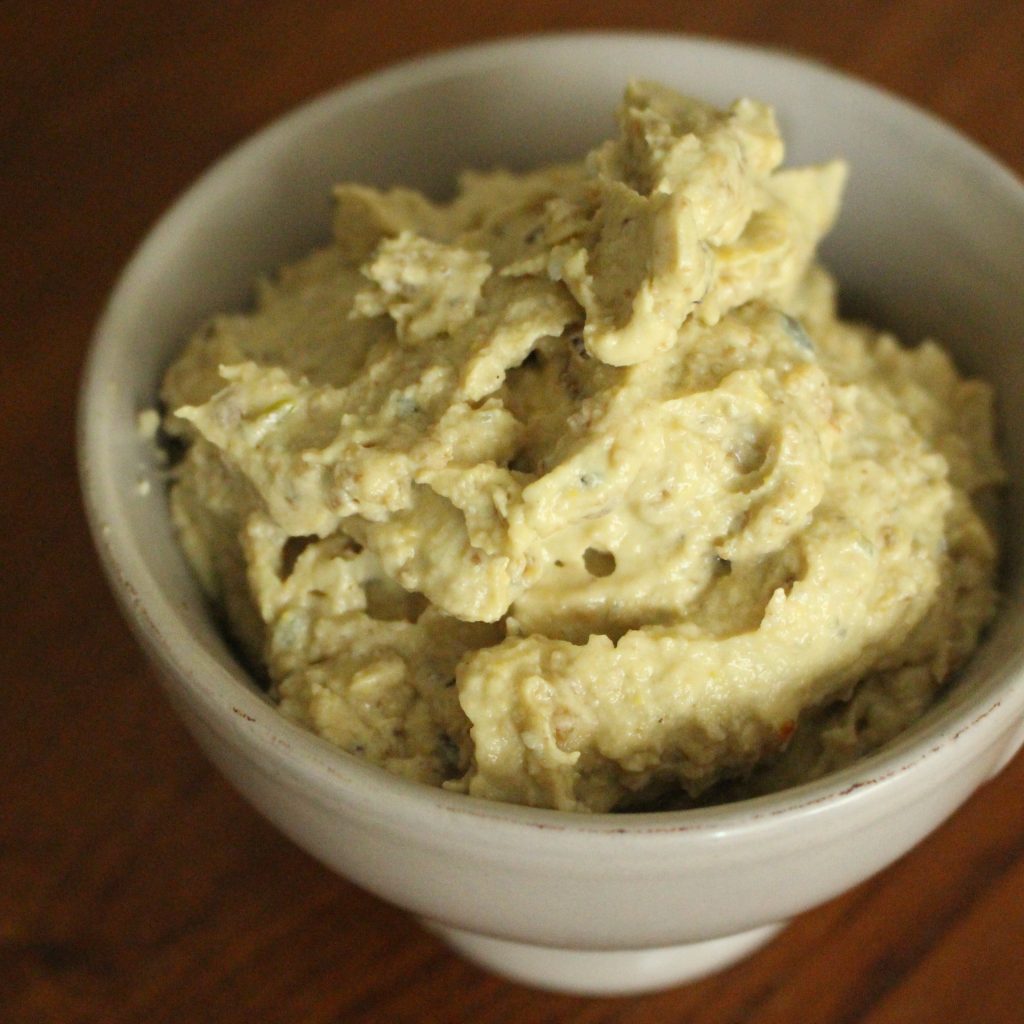 If you have a good quality source of pork back fat and you haven't yet made your own lard, you're missing out! Check out how to do it using a slow cooker in my article here.
And if you've got a way of using lard that I haven't talked about, do let me know!