Want to move forward in your kitchen?
Been meaning to try that new ferment? Find a bread recipe for your family? Tackle that recipe you've been avoiding?!
Looking for ideas, support and encouragement?
The Ancestral Kitchen Challenge is here to help. My podcast co-host, Andrea, and I came up with it in response to all the messages we've received from people who love cooking ancestrally and want to do more of it. It's a at-your-own-pace challenge with 22 prompts: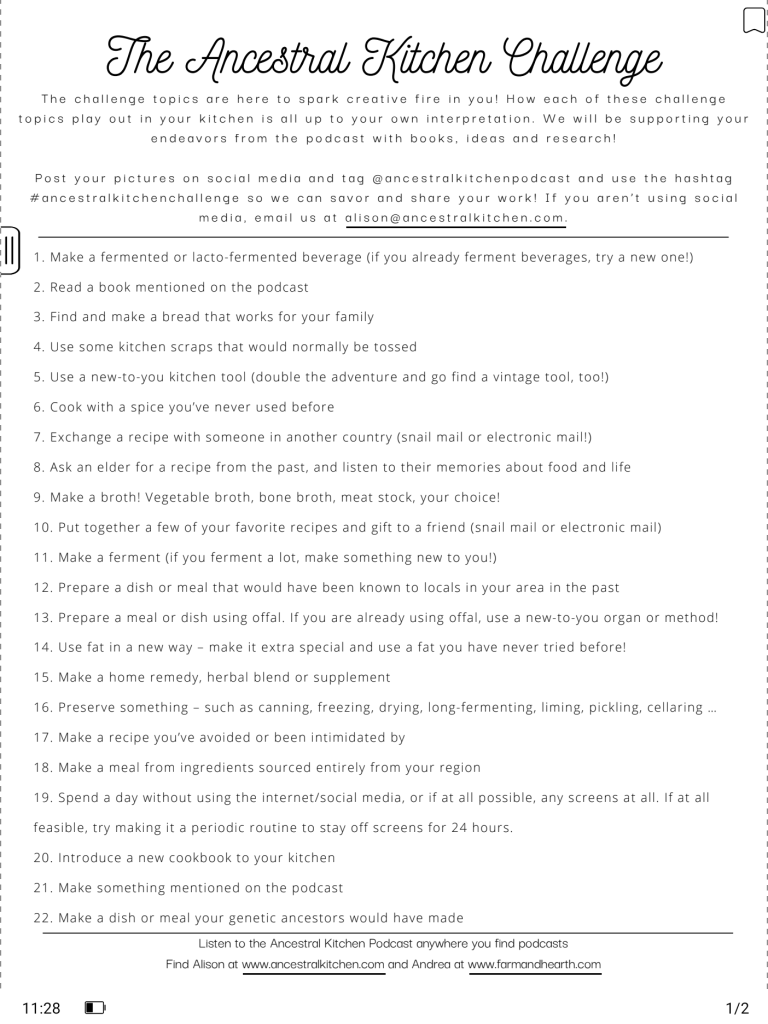 It's here to help us all take the steps we want to in our kitchens. Andrea and I will be talking about our own challenge adventures on the podcast and instagram as well as sharing listeners' and readers' explorations.
You can download the challenge prompts to pin up in your kitchen here. You'll find a work-in-progress note sheet on the second page, where you can jot down your ideas, plans and hopes for the challenge.
Please do let us know how you get on! If you're on Instagram you can find me here, Andrea here and the podcast here. If you'd prefer email you can message me at alison@ancestralkitchen.com