Slow-cooked beef heart is a staple in our house. It's simple, economical and can feed my family all week. Those three things in one dish feels like the holy grail to me!
A lot of people feel intimidated by organ meats, especially a heart, which, for a cow at least, is very big! But that's the joy of it: 2-3kg of solid muscle meat (the heart is a muscle) that you can cook with only minutes-worth of work.
My process was published as a recipe on the Weston A. Price Foundation blog here.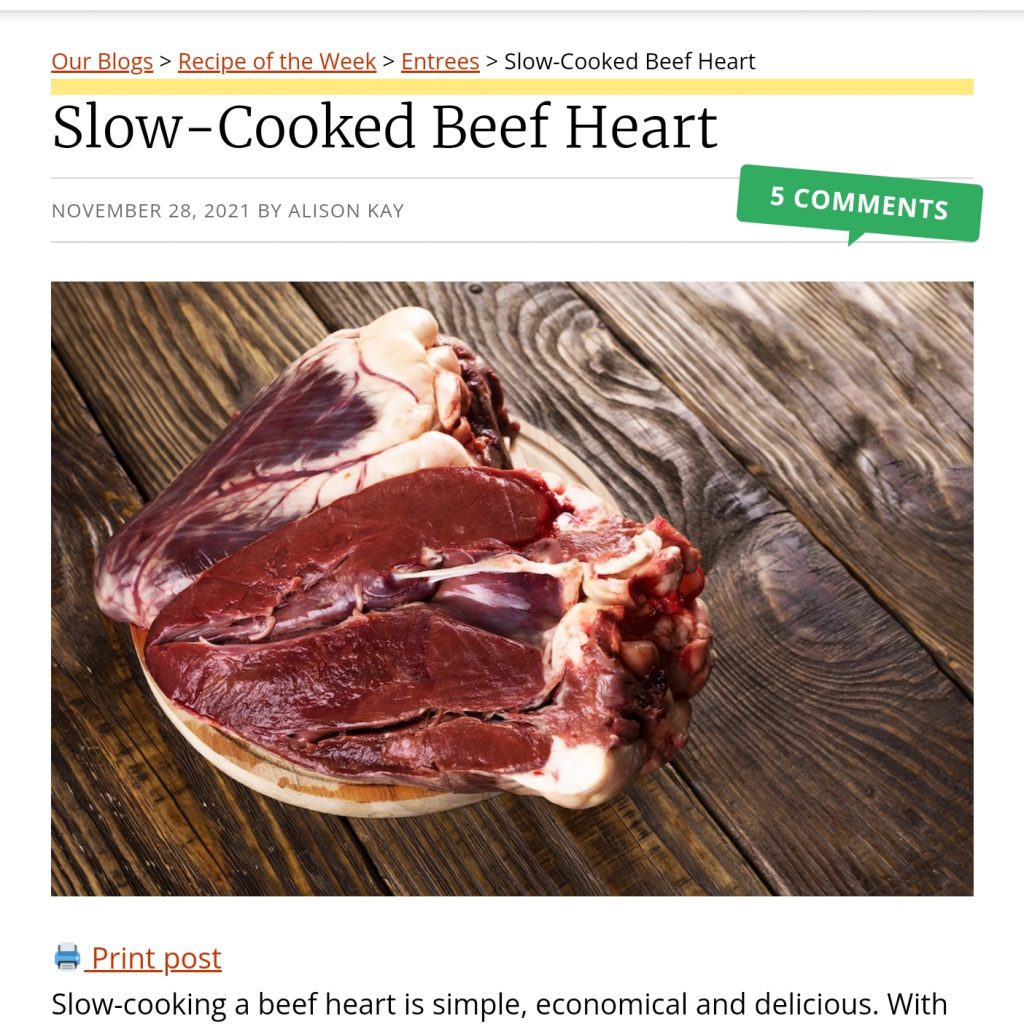 If you don't have a slow-cooker, you could replicate by cooking in a large pan on a very low heat.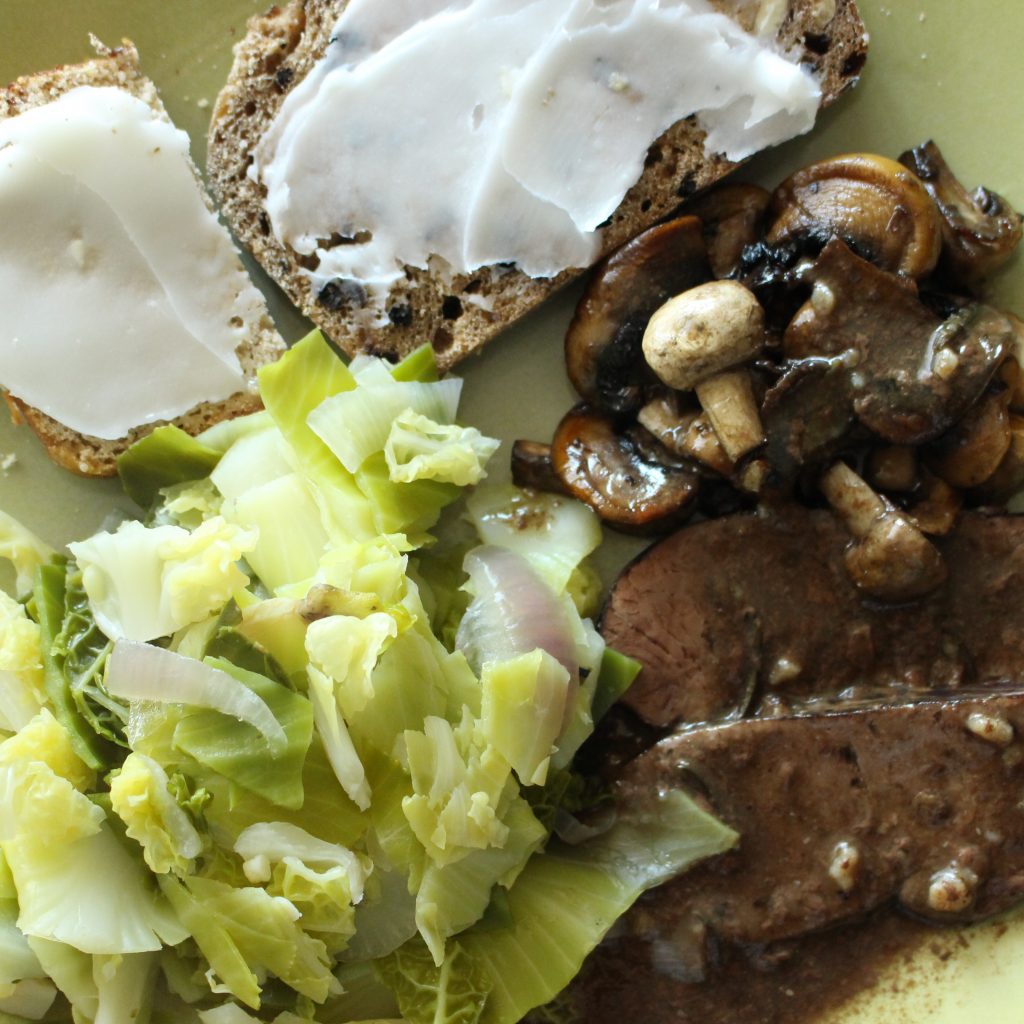 It's great served warm; it slices so easily. Sometimes, as above, I reduce some of the stock from the pot and make a gravy.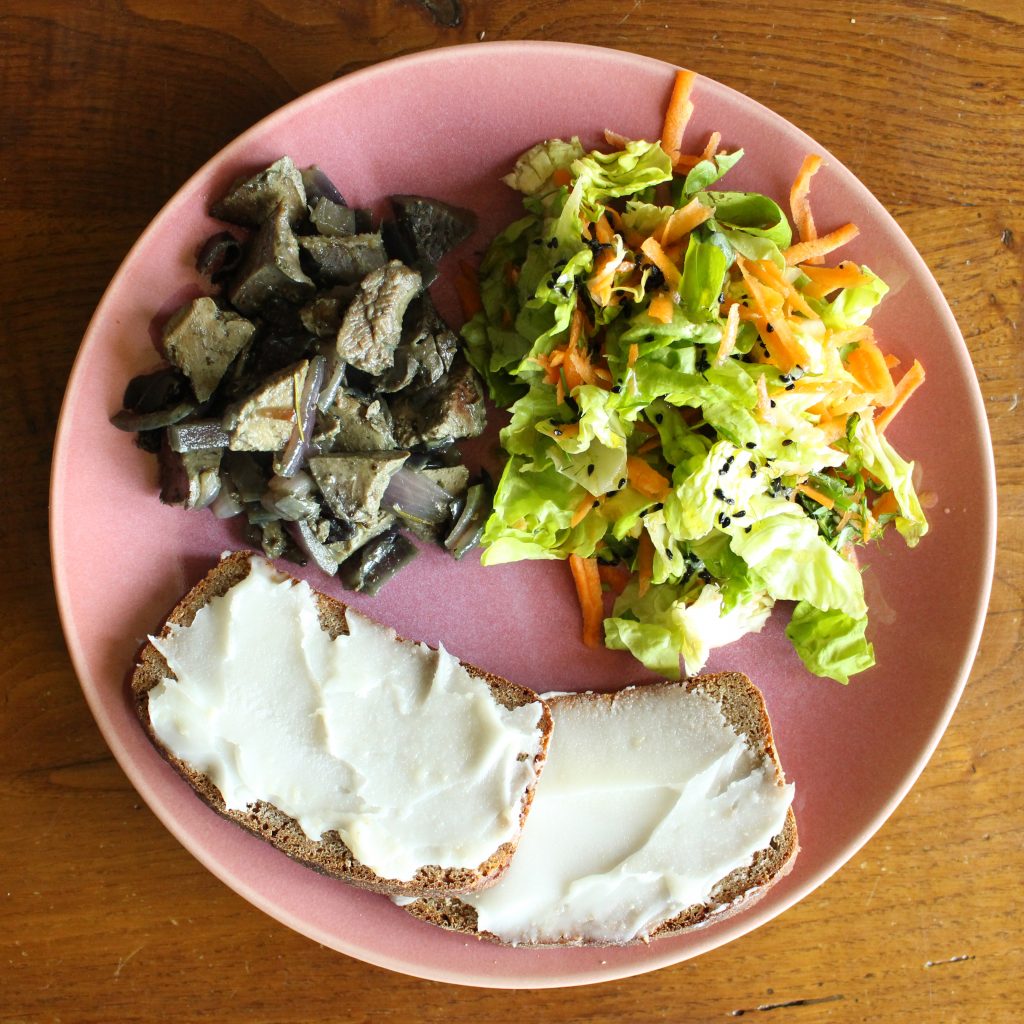 Once cooked, you can keep it in the fridge for up to 5 days and it also freezes really well.