Description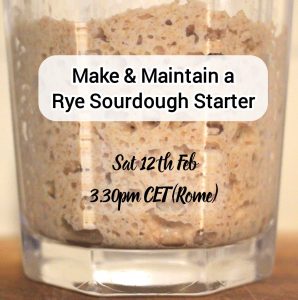 Do you want to make sourdough but feel overwhelmed by the starter process? Maybe you've tried before and it didn't work or maybe you've never quite got to it?
Join me for an hour-long pre-recorded Zoom session that'll walk you through how to create and look after a rye sourdough starter from scratch.
What you'll learn:
Why wholegrain rye is such a great flour for sourdough starters
What ingredients and equipment you'll need
Step-by-step how to, from scratch, create your starter
Routines that will help you succeed
How to troubleshoot issues
How to look after your starter, however often you bake
This course is a recording of a Zoom session held live in February 2022.