Description
Love chocolate?!
Take your relationship with it to the next level:
Create it in your own kitchen!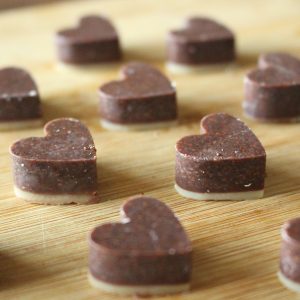 Making your own chocolate, from bean to bar, is a magical experience: You get to see where this adored-by-all food comes from, how it transforms from bean to unctuous paste and you get to touch, smell, see and taste this 'food of the Gods' every step of the way.
It was learning about how our ancestors revered and used chocolate that started my own authentic chocolate journey. Having read The Secret Life of Chocolate, the 700+ page chocolate bible from herbalist Marcos Patchett, I was absolutely convinced that making it myself was the way forward. I wanted to have the most nutritious chocolate possible. I wanted to know where it came from and what exactly was in the mix. I wanted to experience the flavours, the transformation and the gloopy, gorgeous liquid in my own kitchen.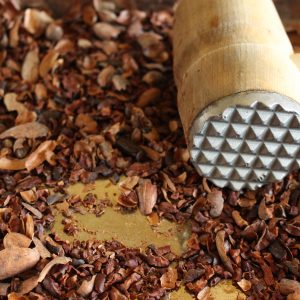 Then I looked at how other chocolatiers made this liquid gold and realised that they had special equipment: machines to crack the roasted beans and get the shells off and super-expensive melangers that grind the beans for hours, making them into a smooth paste.
But I knew that chocolate-lovers hadn't always had industrial machines, so I decided to experiment using what I did have in my kitchen. And I came up with a way to make chocolate from bean to bar without any expensive equipment.
I've made chocolate bars. I've made individual chocolates. I've added my chocolate to smoothies and breakfasts and covered other beautiful foods with it. I've added sweeteners and used spices to make exciting flavour profiles. I've hand-shelled beans and I've crushed them with mallets. I've roasted at many different temperatures, using a pan and the oven. I've done so much experimentation the last year and I want to share all the fun I've had with you.
Let's make bean-to-bar chocolate together!
What'll you'll get:
Personal hand-holding through the whole bean-to-bar process. In three video sessions, I'll take you from a bag of raw cacao beans, through selecting your beans, roasting them, getting the shells off, grinding them and then mixing and setting your chocolate. By the end of the three videos, you'll have transformed your beans into your very own chocolate.
By the end of the course, you'll not only have created home-made chocolate, but you'll also know:
Some of cacao's exciting and surprising history, its medicinal benefits and why it's so gastronomically appealing.
How you can control of the taste and nutritional benefits of your chocolate by making it yourself.
How industrially and home made chocolates are vastly different.
About cacao beans and the differences between varieties.
How to select beans to use in your chocolate.
The pros and cons of raw versus roasted beans.
Considerations when roasting and options available to roast beans.
How you can crack your beans and get their shells off without using expensive chocolate-makers equipment.
Options for grinding your beans into a paste, using whatever equipment you have.
How to optionally combine the cacao paste with other ingredients to make flavoured or sweeter chocolate.
How you can use the cacao paste to make ancestral chocolate drinks.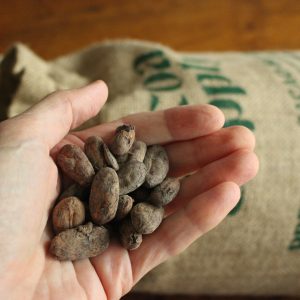 Note: The chocolate that we'll make will be unlike the usual chocolate you can find in the shops. I term it as 'stone-ground'. The rustic result is the joy – you'll have chocolate direct from the beans, from your hands, without the industrial processing that has taken us so far away from chocolate's original roots. I'll also be making it 100% – by that I mean that the only thing in my chocolate will be from the bean – but I'll also show you how you can add sugar and flavourings if you want to explore those options.
Note: This course is a recording of a live Zoom chocolate-making day. There are students on the recording interacting with me. This will hopefully not only give you a community-feel, but also help answer any questions you might have had!