Description
Do you want a fun and interesting way to get more probiotics into your life?
Are you interested in a dairy-free, gluten-free and lectin-free tasty probiotic drink?
Would you like someone to walk you through how to bring an ancestral, super-successful fermentation recipe to life in your kitchen?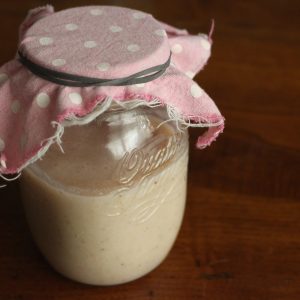 When I first heard of Boza, the probiotic millet drink that's a household name in Turkey, I was surprised. I'd never heard of it. I did a little digging and despite learning that fermented millet drinks have been made in Europe since the 8th/9th century B.C.E., I couldn't find anyone in online fermentation communities making this drink.
I wanted to! Not only was I curious to taste this historic drink, but I'd been looking for another source of probiotics for my son, who is dairy and lectin sensitive. Boza is dairy-free, gluten-free, lectin-free (and vegan) as well as fizzy and fun to drink.
So I dug into historical records, stories of how it's made now, forums where people shared what they knew about making this drink. And, armed with that knowledge, I set about experimenting in my own kitchen.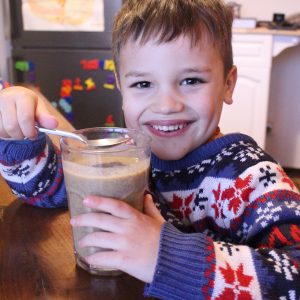 This video course is the culmination of those experiments. It comes from a kitchen where Boza is made weekly and always in the fridge; one with a 7-year old who can't wait to have his daily cup!
I'd love to guide you through how to bring this fun, fizzy, super-healthy probiotic drink to life in your kitchen!
What you'll get:
35+ minutes of high-quality video instructions
2 downloadable step-by-step .pdfs
Extra photos and videos
FAQs and the chance to ask any questions that you have about the method/drink
By the end of the course, you'll know:
What Boza is and its history
How to make a one-off 'starter' to begin your Boza journey
How to use this 'starter' to make 1.5 litres (quarts) of Boza
How to store Boza/How long it lasts
How Boza is traditionally drunk and how you can drink it
How to continue to have a Boza supply without having to make the starter again
How to take a break from Boza yet maintain your 'starter'
How to vary and personalise your drink with different grains, sweeteners and flavourings
Please note: This is my version of Boza. It comes from a kitchen where sugar is not often consumed. Because of that I don't believe the drink tastes as sweet as the Boza served in Turkey today – where sugar is added before serving. You can adapt the end result and add sugar yourself, if you'd like (and I'll explain options for doing that), but I, and the rest of my family, love it just how I make it here!
For the €25 (which converts to a little under $30/22GBP), you get access to all the content, in perpetuity.