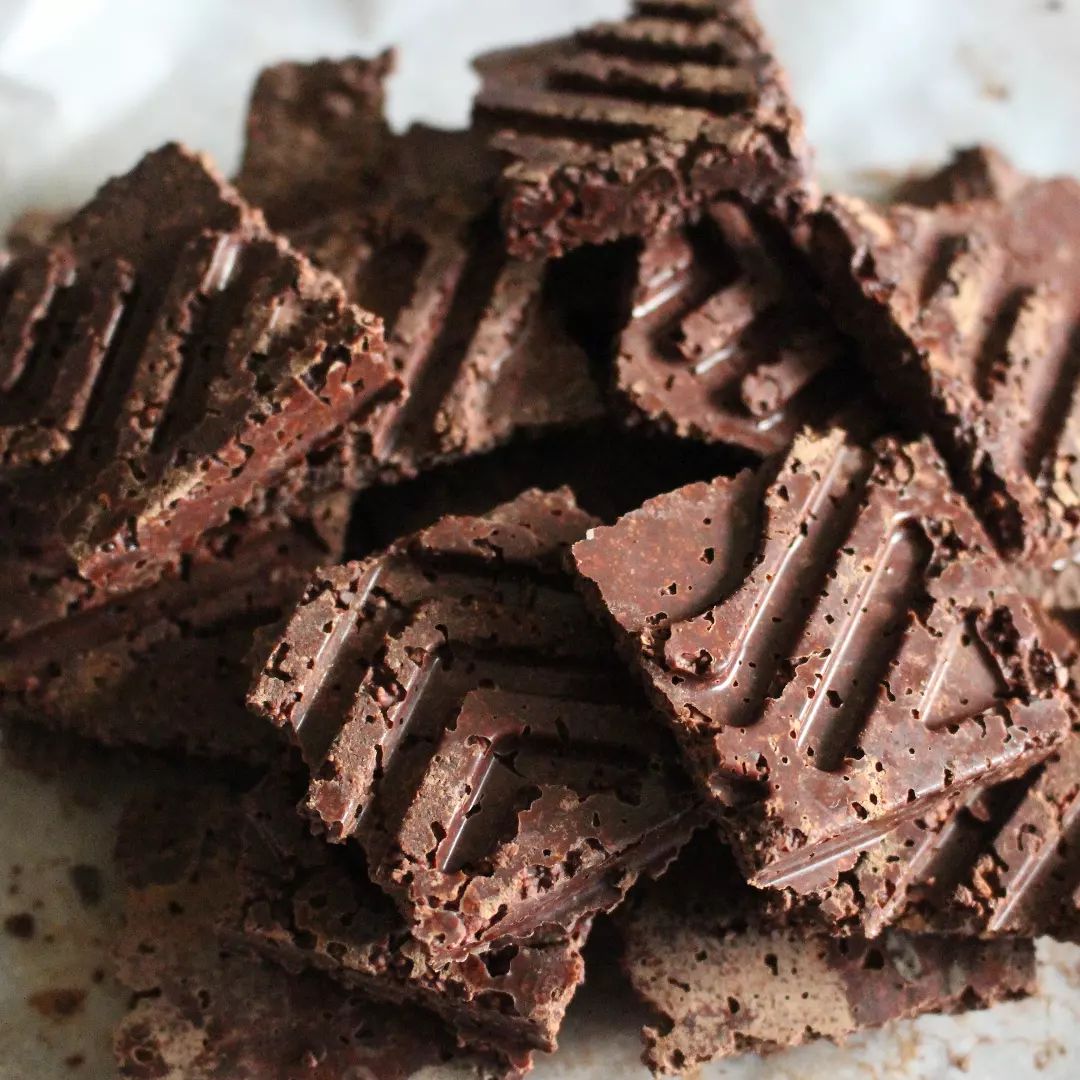 Making 'imperfect' looking chocolate is so incredibly more satisfying for the taste buds and soul than buying bars at the store.
.
This started life as a bag of raw cacao nibs. I roasted them, cracked them, shelled them, ground them and then mixed them with a small amount of melted cacao butter and coconut oil to make chocolate!
.
The result is rustic…one might say stone-ground. The flavour, however, is amazing. It's so much deeper, more nuanced, more zingy and more satisfying than anything I've eaten from a wrapper.
.
And like all the foods we prepare with love in our kitchens there is some undescribable life in it *because* I gave it care and attention.
.
I've been making chocolate this way since I read the 700-page The Secret Life of Chocolate by @nocturnalherbalist and I can't go back. There's a set of videos that will walk you through how to do it yourself on the courses page of www.ancestralkitchen.com.
.
Fancy having a go?!