Description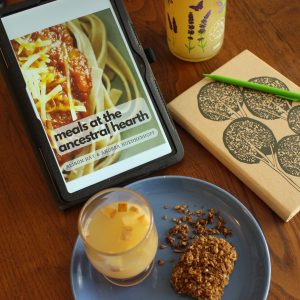 Meals at the Ancestral Hearth is a cookbook containing twenty foundational nutrient-dense dishes. These meals come directly from my and my podcast co-host, Andrea Huehnerhoff's kitchens – the result of feeding our families three times a day, seven days a week!
There are main courses that'll last you all week, breads, super-easy sourdough pasta, ferments, cookies and even lacto-fermented ice-cream! We've also included details of the pantries we cook from, the tools we use and many resources that'll encourage and inspire you to bring ancestral cooking fully to life in your own kitchen.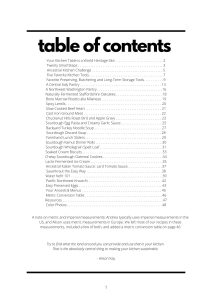 When you purchase, at $12, you'll receive two copies of the book. One is formatted for you to print, with all the colour photographs collected at the end (so you don't have to use your entire ink cartridge printing them!) and the other is formatted for an ebook reader, with larger fonts and pictures alongside the recipes.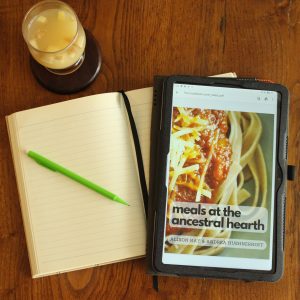 If you love the podcast and have been thinking about becoming a patron, you should know that our cookbook is one of the gifts that all our patrons receive (along with many others, including an exclusive podcast) – do check out the benefits here.