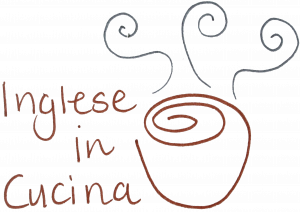 Do you want to improve your English?
Vuoi migliorare il tuo inglese?
Do you love being in the kitchen?
Ti piace stare in cucina?
I'm Alison, a mother-tongue, qualified, experienced English teacher and passionate cook. I offer one-to-one conversational English lessons for lower-intermediate to advanced learners. Lessons take place at my kitchen table in Pontassieve (FI), where you'll improve your language and confidence whilst talking about the things you love.
Check out my kitchen and what I like to prepare using the 'What's Cooking' menu on this site.
Sono Alison, madrelingua, insegnante d'inglese qualificata con esperienza e anche una cuoca appassionata. Offro lezioni individuali di conversazione d'inglese per studenti di livello da intermedio-basso ad advanzato. Le lezioni si svolgeranno alla mia tavola di cucina a Pontassieve (FI): migliorerai il tuo linguaggio e la tua sicurezza mentre parli delle cose che ti piacciono.
Dai un'occhiata alla mia cucina e alle cose che mi piace preparare usando il menu 'What's Cooking' su questo sito.
Lessons are 1 hour long, cost 25 Euros and are available from 9am to 4pm on Mondays and Tuesdays.
Le lezioni durano 1 ora, costano 25 Euro e sono disponibili dalle 9 alle 16 il lunedì o il martedì.
For more information or to book a lesson send an email to alison@ancestralkitchen.com
Per maggiori informazioni o per prenotare una lezione invia un'email a alison@ancestralkitchen.com